Regular price
$22.00 USD
Sale price
$22.00 USD
Unit price
per
Sale
Sold out
MSM is truly a wonderful natural mineral that you will want in your life! MSM or methylsulfonylmethane, is a naturally occurring sulfur that is found in plants, animals and humans. It has a TON of benefits and is known to be highly ANTI-inflammatory. It is known to naturally help reduce joint pain from arthritis, reduce swelling and muscle aches and cramps. MSM Cream works great for leg cramps or restless leg!
Athletes can use MSM Cream to naturally speed muscle recovery after intense exercise!
MSM is necessary in good amounts in the body to assist with repairs. We don't have nearly as much as we could in our body, and so applying it topically has been said to be the answer.
I formulate this product by blending pure powder of MSM (opti-msm) with Aloe Butter and natural menthol crystals to help with pain relief and gives you that cooling effect! I also blend fractionated coconut oil with certified pure essential oils of Wintergreen, Copaiba, cypress, peppermint, marjoram leaf, basil, grapefruit peel and lavender. All have amazing pain relieving benefits!
This 4 oz jar will last you, a small amount goes a long way!
Use: apply to affected areas, may apply 3-4 times a day as needed. Wash your hands after applying. Keep away from eyes and face or any sensitive areas. Avoid if pregnant.
DISCLAIMER: *These statements have not been evaluated by the FDA. This product is not intended to diagnose, treat, cure or prevent any disease or condition. I am not making medical claims, this is not intended to treat cure or heal, I am not promising a cure
Share
View full details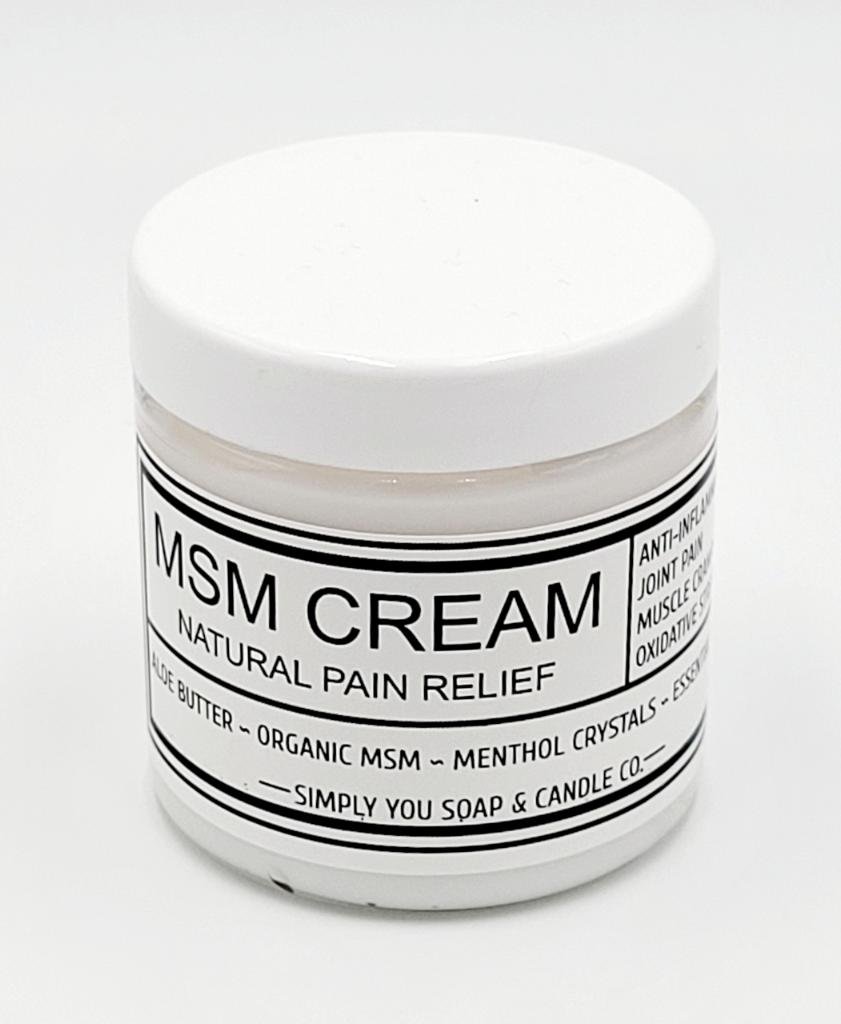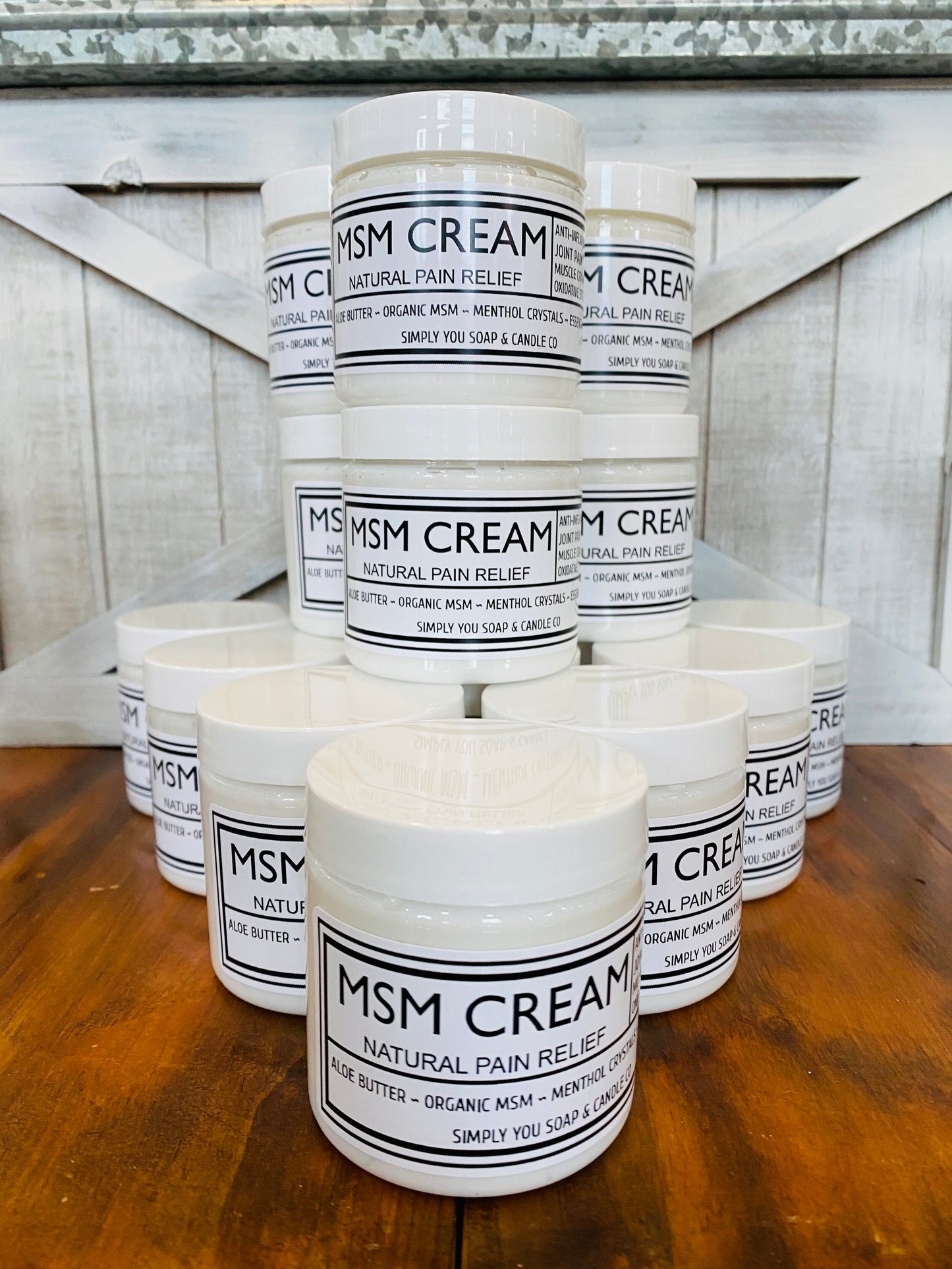 Love it
This stuff is so amazing, I bought some when I loved close to the shop and started to run out so u had to order more online from them now that I live hours away. I honestly boast about this product all the time, its always in my purse and when my bar patrons complain about aches and pain I give them some to use. They love it too.
Loving your Product!! My friend Tonya Johnson told me about your products. Will be ordering more in the near future!!
Thank you,
Sandra Ray