Regular price
$7.00 USD
Sale price
$7.00 USD
Unit price
per
Sale
Sold out
Discover the extraordinary benefits of our remarkable healing bar, specially formulated to address a range of skin conditions. This natural gem possesses impressive properties that aid in the treatment of acne, eczema, dermatitis, psoriasis, oily skin, and the soothing of infections. With its antibacterial, antifungal, antiseptic, and antimicrobial qualities, this bar is a true powerhouse for skin wellness. Lavender and Tea Tree pure essential oils work harmoniously to promote healing and provide a calming effect, making it an ideal choice for nurturing and revitalizing your skin.
Carefully crafted using a blend of nourishing ingredients, our healing bar is composed of coconut oil, olive oil, castor oil, sodium hydroxide, Lavender and tea tree essential oils, activated charcoal, bentonite clay, and distilled water. These thoughtfully selected components work synergistically to cleanse, balance, and rejuvenate your skin. The activated charcoal and bentonite clay help draw out impurities and excess oil, while the lavender and tea tree essential oils deliver their exceptional healing and soothing properties. Embrace the natural goodness of our healing bar and experience the transformative effects it has on your skin. 
Each bar is hand-cut and approximately 3.5oz. Made in the USA
Share
View full details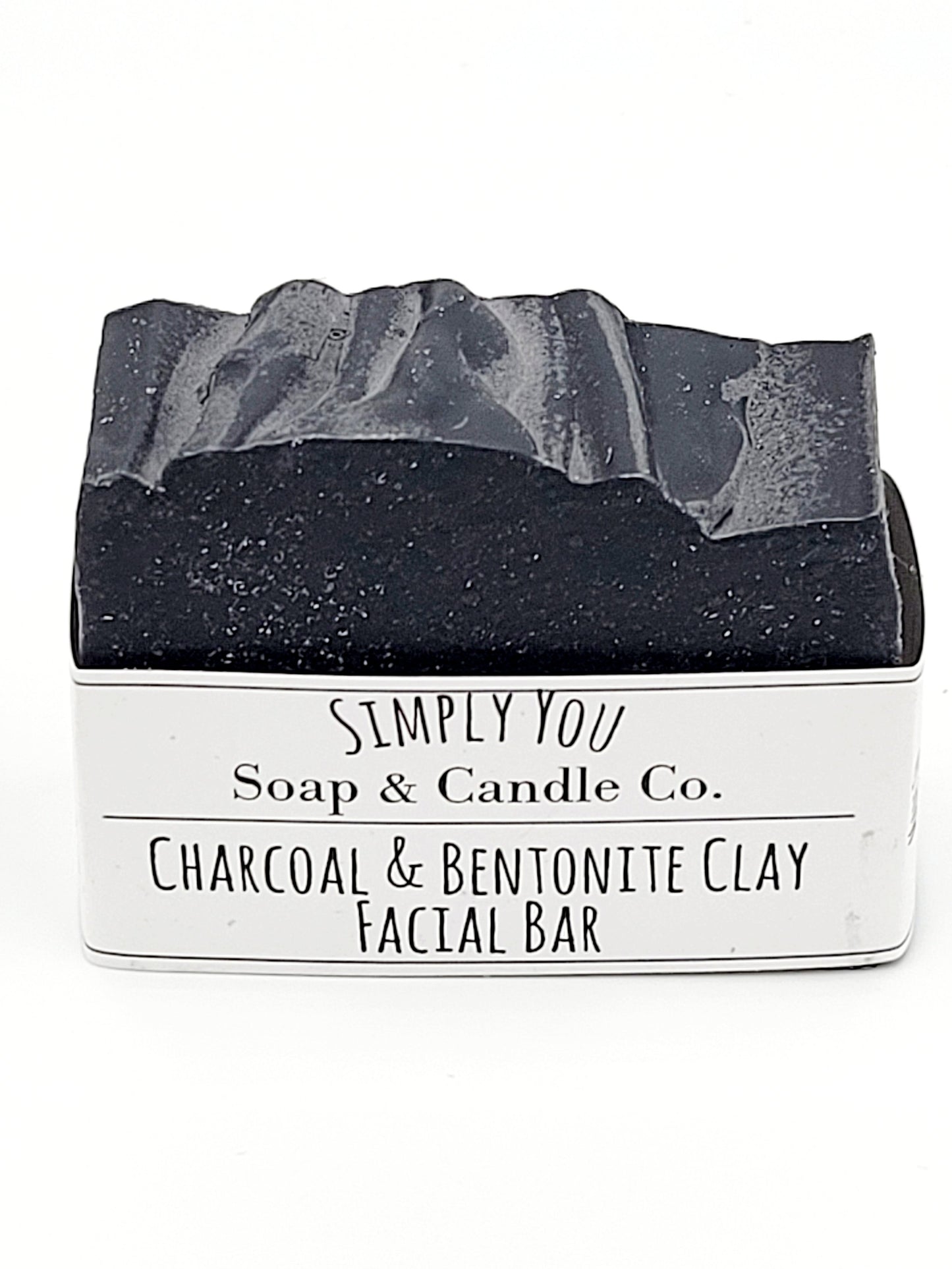 The black is a littel off putting but it seems to work and doesn't irritate my sensitive skin. This is my second favorite to the peppermint pink clay bar.
I know this is a facial bar, but because of the charcoal and bentonite clay, I use it seasonally when my skin gets really itchy. I use it on arms, torso and legs. It helps with the itch.