Regular price
$9.00 USD
Sale price
$9.00 USD
Unit price
per
Sale
Sold out
Our All-Natural Body Balm is a preservative-free and soothing balm specifically designed to provide relief from various symptoms such as congestion, sinus pressure, cough, body ache, snoring, and allergies. Made with a carefully selected blend of natural ingredients, this body balm offers a comforting and effective solution for respiratory discomfort.
The body balm is formulated with nourishing oils, including olive oil, coconut oil, and safflower oil, which help to moisturize and soften the skin. These oils also act as carriers for the therapeutic properties of the other ingredients, allowing them to penetrate deeply into the affected areas.
With the addition of beeswax, the balm has a smooth texture that glides easily onto the skin, providing a protective barrier and locking in moisture. Beeswax also contributes to the balm's solid consistency, making it convenient to apply and carry with you wherever you go.
The key ingredients in this body balm for congestion relief are menthol crystals, eucalyptus essential oil, and peppermint essential oil. Menthol crystals have a cooling and soothing effect that can help alleviate congestion and relieve sinus pressure. Eucalyptus and peppermint essential oils are known for their decongestant and respiratory-supporting properties, providing a refreshing and invigorating sensation.
To use the body balm, simply apply a small amount to the chest, neck area, or any other area experiencing symptoms. Gently massage the balm into the skin until fully absorbed. You can apply it as often as needed throughout the day to experience relief from congestion, cough, body aches, and other discomforts associated with respiratory issues.
Our All-Natural Body Balm offers a natural and holistic approach to alleviate symptoms, providing a soothing and comforting experience. Its carefully chosen ingredients work together to promote respiratory wellness, making it a valuable addition to your self-care routine
Share
View full details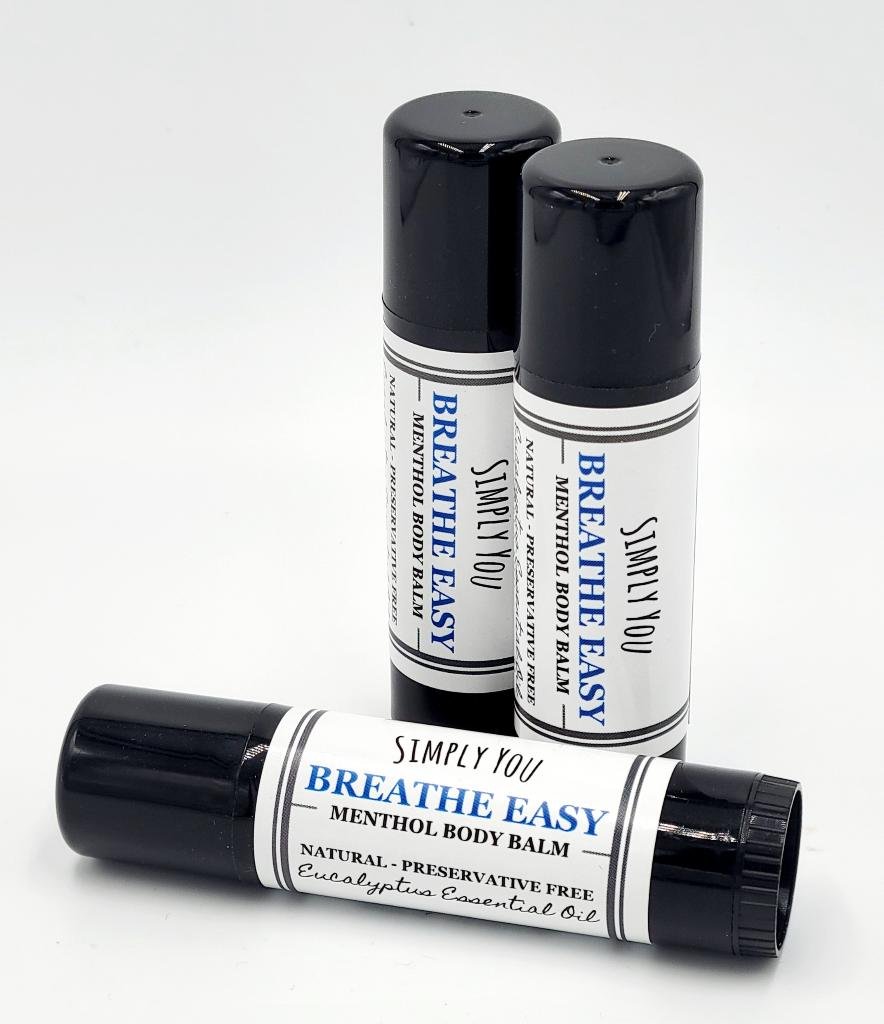 I love what u do, the exfoliating soaps, candles, whipped soap, ... Everything.... yr scents smell so good.. I will keep buying even tho I'm four hours away.
My visit over the summer to yr store was amazing, so many things to see and smell, you guys are amazing❤️❤️