Regular price
$7.00 USD
Sale price
$7.00 USD
Unit price
per
Sale
Sold out
Introducing the Handmade All-Natural Soap specifically crafted to alleviate the discomfort caused by poison ivy/oak and promote healing. This extraordinary soap is a potent blend of organic jewel weed olive oil, nourishing shea and mango butter, ground oats, and purifying bentonite clay. It is further enriched with a nourishing combination of moisturizing coconut, avocado, sweet almond, palm, canola, and safflower oils.
To enhance its healing properties, this soap is infused with a carefully selected blend of pure essential oils known for their skin-soothing benefits. Lavender, Tea Tree, Peppermint, Eucalyptus, Lemon, and Lime essential oils work in harmony to provide a soothing and rejuvenating experience. Their therapeutic properties help alleviate itchiness and inflammation, providing relief from the effects of poison ivy/oak.
In addition to its healing properties, this soap also boasts repellent properties. By using it before possible exposure to poison ivy/oak, you can create a protective barrier that may help deter contact with these plants. After exposure, this soap aids in drying the affected area, promoting faster healing and minimizing discomfort.
Crafted with love and expertise, this Handmade All-Natural Soap is a must-have for anyone seeking relief from poison ivy/oak. It not only accelerates the healing process but also serves as a preventive measure, thanks to its repellent properties. Experience the soothing and revitalizing effects of this exceptional soap, and reclaim comfort and wellness for your skin.
Share
View full details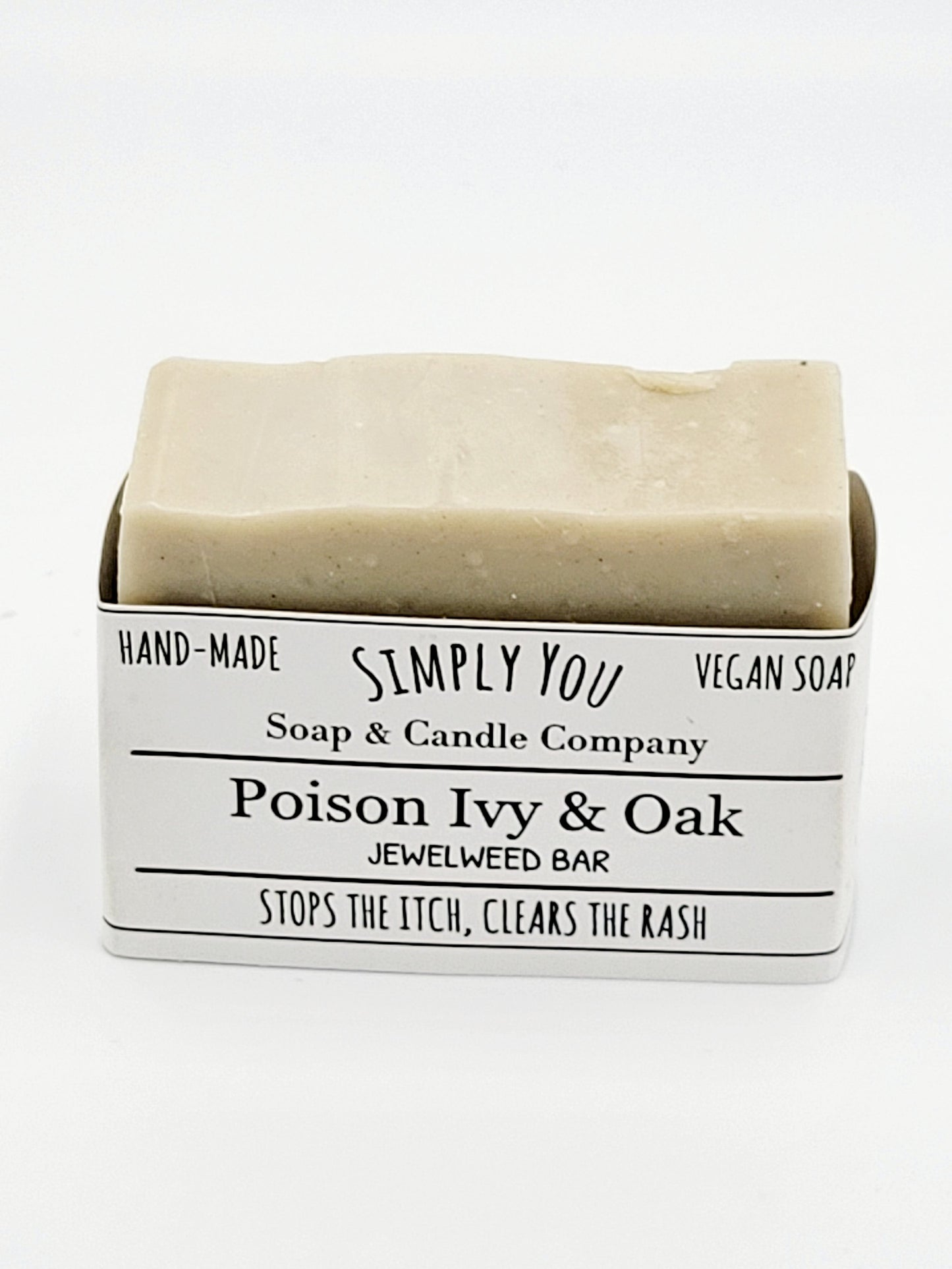 I get poison ivy/oak or something! Really bad--I mean REALLY BAD! I make the boys use this soap if they have been in the weeds, working outside, or hunting. If I have been gardening or walking through the woods-I use immediately. Haven't had poison since started using it. I would say, it really works!