Regular price
$18.00 USD
Sale price
$18.00 USD
Unit price
per
Sale
Sold out
Step into a world of timeless elegance and comforting indulgence with our Very Vanilla Candle. This classic gourmand fragrance oil is designed to delight your senses and create an inviting atmosphere, no matter the season. Immerse yourself in the enchanting blend of rich vanilla bean, creamy buttercream, and delectable cake notes, perfectly balanced with a hint of bourbon.
🕯️ Eco-Friendly and Clean-Burn: Our candles are meticulously crafted using an all-natural soy wax blend, ensuring a clean and eco-friendly burn. By choosing our Very Vanilla Candle, you not only surround yourself with a captivating fragrance but also contribute to a healthier environment. Our sustainable wax promotes a clean burn, reducing soot and minimizing the release of harmful toxins into the air. Enjoy the warm and comforting aroma of vanilla while knowing you're making an eco-conscious choice.
🖐️ Hand-Mixed and Hand-Poured: Each candle is lovingly hand-mixed and hand-poured with meticulous attention to detail. This artisanal approach guarantees consistent quality and allows us to create candles that offer an immersive and delightful sensory experience. As you ignite the wick, the luscious scent of vanilla bean, buttercream, and cake will fill your space, creating an ambiance of pure relaxation and indulgence.
🔥 Good Candle Burning Practices: To ensure a safe and enjoyable experience, we recommend following these tips:
1️⃣ Never leave lit candles unattended: Safety is our utmost priority, so always remember to extinguish your candles before leaving the room or going to sleep.
2️⃣ Place candles in a safe location: Keep your candles away from the reach of children and pets, and ensure they are positioned on a stable and heat-resistant surface to prevent accidents.
3️⃣ Burn for 2-4 hours at a time: For optimal performance and an even burn, allow the wax edges to melt and reach the edge of the container before extinguishing the flame. This practice ensures a longer-lasting candle and maximizes the fragrance experience.
Indulge in the timeless allure of our Very Vanilla Candle. Let the enchanting blend of vanilla bean, buttercream, cake, and a touch of bourbon transport you to a realm of pure comfort and sophistication
Share
View full details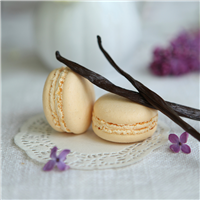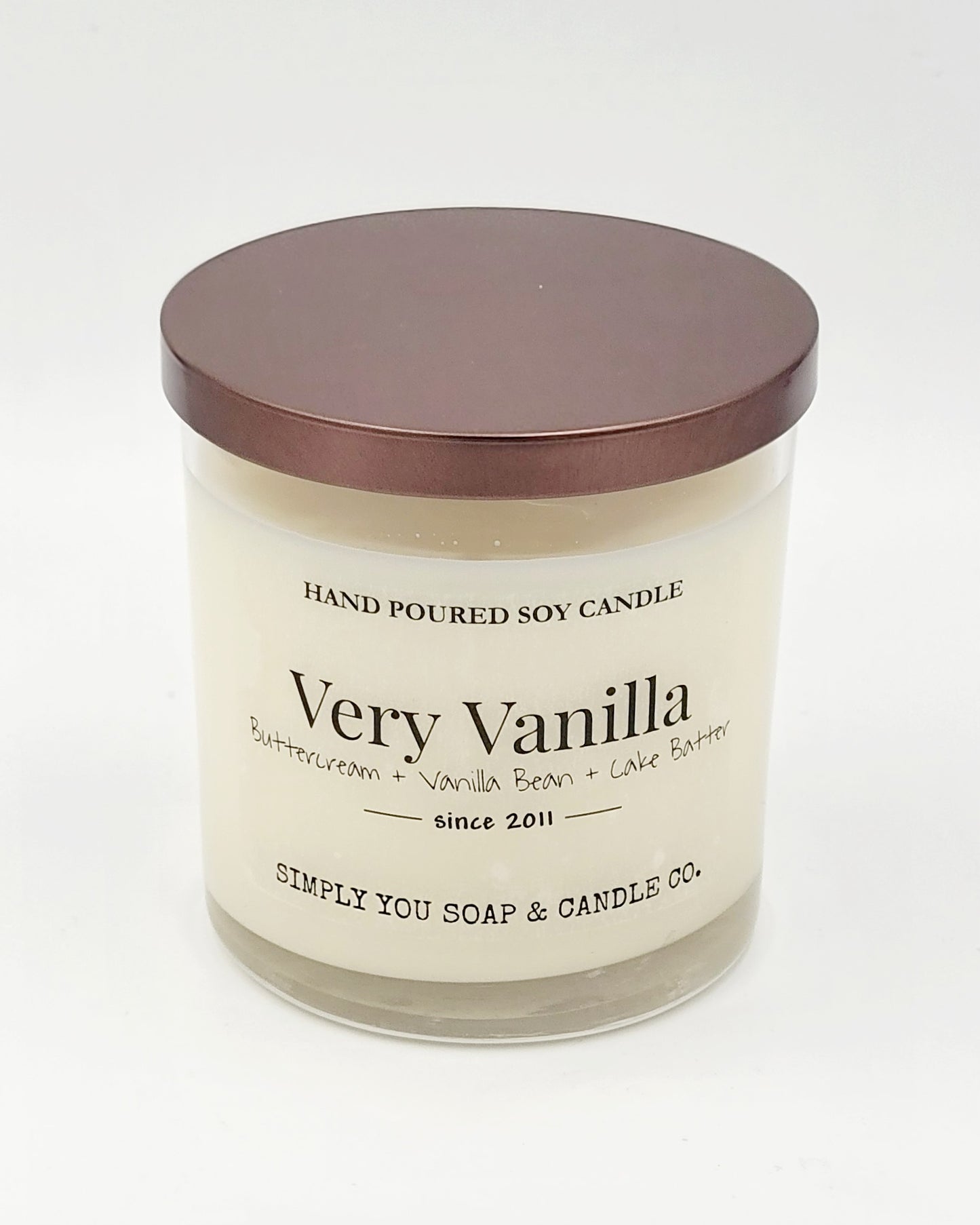 Great experience. Very easy to order online and order was received when it was suppose to be. One of the candles is a Christmas present so will have to wait and see what they think of their candle but the other candle is wonderful and makes whole room smell great!! Will definitely be ordering more!!!