Regular price
$10.00 USD
Sale price
$10.00 USD
Unit price
per
Sale
Sold out
Don't use those chemical-laden bug sprays. Ours is all natural and smells AMAZING.
Not only does it work incredibly well it smells REALLY good, but it also leaves your skin feeling soft!
This spray is all natural and uses herbs and essential oils to keep insects away (mosquitoes, ticks, black flies, etc..) Just shake and spray, every two hours or as needed.
Ingredients: Distilled water, Witch Hazel, Organic Coconut oil, Essential Oils of: Lavender, Lemongrass, Peppermint, amyris bark, catnip plant, citronella, genet absolute, hawaiian sandalwood, wild orange, cabrueva balsam, cedarwood, eucalyptus, rose, skimmia laureola, white fir
*If using on children under 6 years, younger kids can be sensitive to essential oils so I recommend doing a spot test to make sure there are no sensitivities. I haven't had any issues and have sold hundreds of bottles, but it's always better to be safe when using essential oils on children.
All body care and apothecary products are created in small batches by hand (by me!).
Descriptions and information are for informational purposes only and are not intended to diagnose, cure, treat, or prevent any disease or illness. All pregnant women must talk to their doctors before using anything containing essential oils.
Share
View full details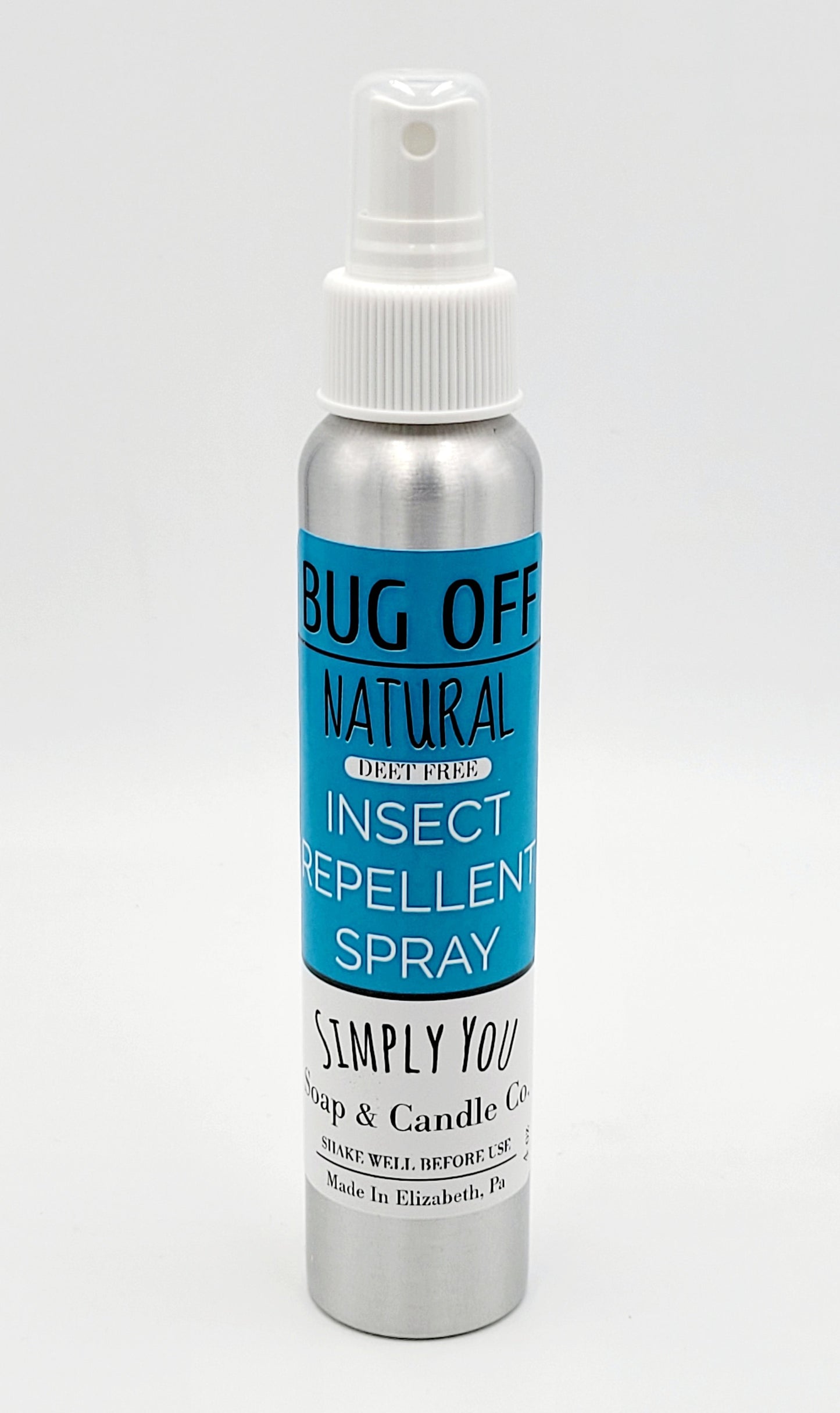 Florida Tested... It works!
I was skeptical a natural product would work in Florida. I was very pleasantly surprised how well Bug Off works. I was tormented by biting flies that attacked me and my friends on our daily walk. I tried Bug Off. I got a bottle for my friend. It works!. They buzz around but they don't land. We don't go out without it. We are going to have to get more. My friend's wife tried it and she took his bottle.
Great product. Works like a charm
I like this product so much that I am going to buy it for friends and family. It smells good, is natural and keeps bugs away much better than any other spray I've used.